ATR Label News February 2019

Neu Gestalt Contolled Substances
Cd Out Now.Get the CD here
Feels Like Falling` is the second collaboration between Alex Tronic and Shuna Lovelle.The recording took place at Paul`s studio in Edinburgh in the autumn of 2017. Their previous release the `Brave about It` EP was a success being playlisted by Spotify and other digital outlets also gaining momentum from radio supporters in Europe and the UK. The EP also made number one in the iTunes chillout chart and was on rotation on radio stations such as Chill FM.
Alex Tronic ft Shuna Lovelle Brave About It Ep
The eagerly anticipated new album by Alex Tronic V Leith Bass Team Nature Flow ,Click to listen !
We are pleased to the announce two new releases by Marvin Wilson-Music for the Midnight Cafe & the long awaited album by Alex Tronic V Leith Bass Team -Nature Flow. Grab the cd here!

£7.99
Buy Here! ATR CD216 Alex Tronic v Leith Bass Team Cd.
Get the Marvin Wilson album Music For the Midnight Cafe Here

£7.99
 Buy Here!
Ibiza for International Music Summit & Wide Days.
We will be heading to Wide Days Edinburgh this month and Ibiza next month for the International Music Summit .Both have excellent speakers notably The Pet Shop Boys & Yello and Ritchie Hawtin at IMS & producer Youth at Wide Days
On May 25th to 27th, IMS will host rare public speaking appearances from the legendary Pet Shop Boys and Yello, which will both be interviewed by Pete Tong (MBE). Carl Cox, Richie Hawtin, Seth Troxler and many more will sit alongside industry icons, including representatives of Space Ibiza, Warner Music Group,
Martin "Youth" Glover has been confirmed for the keynote interview at this year's Wide Days, which takes place in Edinburgh on 22-23 April. The legendary producer, writer and artist will be in conversation with the event's founder, Olaf Furniss, and will talk about his career, numerous collaborations and forthcoming exhibition.
Goa Beach Volume 28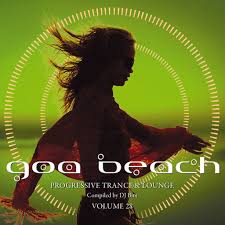 Artists snakestytle ,Planet 88,Marvin Wilson and Alex Tronic have tracks on this cd .
Debut ep from Edinburgh collective Leith Bass Team : Get Here!

Goa Beach 27 Double CD , This product features 10 Alex Tronic Records tracks .Available on YSE Records .
Neu Gestalt CD Inside the Rain Chamber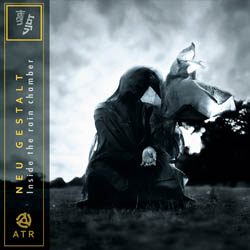 Buy Neu Gestalt Inside the Rain Chamber Digipack on CD
ATRCD185 : Buy Here
Buy on iTunes:
Becki Bardot Summer of Love EP - Out Now!
.