Record Company/Distribution - Leith - Edinburgh
We will search far and wide to bring you the best new Electronica music on cd. We are not afraid to bring out new music and have an independent stance and pioneering spirit .
Some of our acts also have a strong live focus. For more detailed info it`s always best to check our news page regularly.
ATRCD20201 Snakestyle & Tove Aradala, avalable March 27th Listen here!
In stock : buy here Snakestyle & Tove Aradala Nordic Patterns £9.99
Wonderful Life is the latest single from Leith Bass Team. The single is a follow up from the Nature Flow album which has clocked up millions of streams on Spotify.The track Monday Jazzfunker has been playlisted by Spotify on the Jazztronica playlist. The track features vocals from Shuna Lovelle and live sax chops from Anna Sax.. They have also been playlisted by Spotify Japan. Leith Bass team have charted in many territories and on various platforms such as iTunes.

ATRCD20192
Get Marvin Wilson Ings Bridge cd here! £6.99 plus postage £1.99 U.K Package & Postage!
Marvin Wilson releases his 5th album on Alex Tronic Records.
He was signed to the label at the outset and has remained a firm favourite through the years.
He has been featured on many Goa Beach compilations in partnership with ATR & Kontor distribution.
As usual Ings Bridge was recorded live in one take as with all his recordings. Equipment used on the album is all vintage. It includes classics such as
Tascam, Revox, Roland, Korg Minipops, Moogs, Mellotrons etc.
We think it is the best album so far so it is has been pressed on CD and will be available on all main digital outlets.
Enjoy!!

ATR Label News April 2019
Alex Tronic releases his new single `A voice for the Silent` on April 8th 2019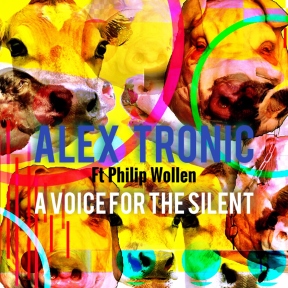 "The music is mellow and soothing. In contrast the message is serious. I think we have achieved that said Paul to his distributors at Believe Digital Marketing. "Also It is really exciting to work on a track which is aim is not to preach but to make people more aware of the environment, animal rights and our responsibility to every living entity on the planet."
Michael (Worobec) the artist who designed the cover and myself had various discussions on pointless celebrities, narcissism and the reckless attitude of Trump to our planet. We decided on a bright but dark piece of digital art in keeping with his style and aesthetics and the difficult subject matter of animal slaughter.
I was very pleased with his original artwork and also how the track turned out with Philip Wollen`s words embedded in the music."

  Alex Tronic ft Shuna Lovelle Brave About It Ep
The eagerly anticipated new album by Alex Tronic V Leith Bass Team Nature Flow ,Click to listen !
We are pleased to the announce two new releases by Marvin Wilson-Music for the Midnight Cafe & the long awaited album by Alex Tronic V Leith Bass Team -Nature Flow. Grab the cd here!

£7.99
Buy Here! ATR CD216 Alex Tronic v Leith Bass Team Cd.
Get the Marvin Wilson album Music For the Midnight Cafe Here

£7.99
       Buy Here!  
Ibiza for International Music Summit & Wide Days.
We will be heading to Wide Days Edinburgh this month and Ibiza next month for the International Music Summit .Both have excellent speakers notably The Pet Shop Boys & Yello and Ritchie Hawtin at IMS & producer Youth at Wide Days
On May 25th to 27th, IMS will host rare public speaking appearances from the legendary Pet Shop Boys and Yello, which will both be interviewed by Pete Tong (MBE). Carl Cox, Richie Hawtin, Seth Troxler and many more will sit alongside industry icons, including representatives of Space Ibiza, Warner Music Group,
Goa Beach Volume 28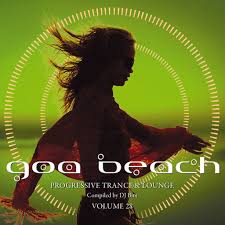 Artists snakestytle ,Planet 88,Marvin Wilson and Alex Tronic have tracks on this cd .
Debut ep from Edinburgh collective Leith Bass Team : Get Here!

Goa Beach 27 Double CD , This product features 10 Alex Tronic Records tracks .Available on YSE Records .
Neu Gestalt CD Inside the Rain Chamber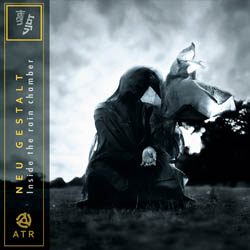 Buy Neu Gestalt Inside the Rain Chamber Digipack on CD
ATRCD185 : Buy Here

Alex Tronic Records Latest News Alex Tronic: Shifting Sands OUT NOW!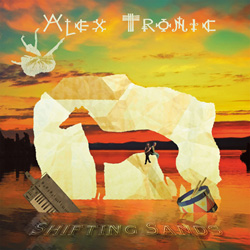 Buy Here

Becki Bardot: Summer of Love EP OUT NOW!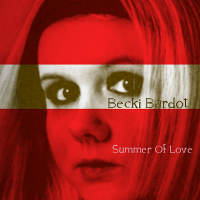 Buy Here

Pandacetamol: Geometric OUT NOW!

Buy Here

Cosway: Artificial EP

Buy Here

Pixlface: The Human Language EP

Buy Here
ATR artists Alex Tronic and Snakestyle appear on the compilation album 'Shanti Lounge' - YSE223 Released 2010.
distributed through Edel Kontor and Millenium Records.

!--YOUR SCROLL CONTENT HERE-->