Becki Bardot : Artist Page
Buy Alex Tronic/Becki Bardot Balearica Sessions Ep Here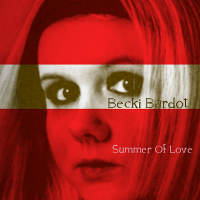 Buy Becki Bardot Here on CD £2.40
Becki Bardot 'Summer of Love' EP REVIEWS.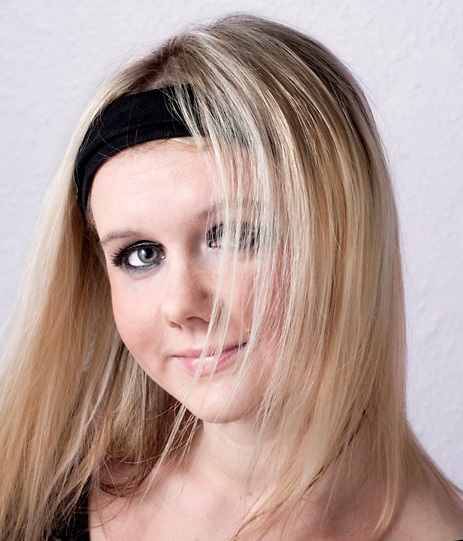 Artist Biography
Becki Bardot aka Rebecca Croan was originally a ballerina, BA Hons, graduate of Rambert School of Ballet and Contemporary Dance . Also Becki was the first Scottish female invited to train with the Bolshoi Academy for one year relocating to Moscow 2008- 2009. Rebecca had a period of dancing on tour with the European Ballet in 2009. Rebecca was forced to give up dancing due to a foot injury and has spent the last year training as a sound engineer at Alex Tronic Recording Studios in Edinburgh. Rebecca trained under the tutelage of her father Scottish music producer and record label owner Paul Croan. Alex Tronic Records currently has a roster of more than 20 artists on the label predominately Scottish artist but also with artists as far a field as Canada.
Becki says, "I went out to Ibiza this summer with my dad as he was meeting some top class DJ's such as Matthias Seibert (Bora Bora & Es Paradis ) and Heath Holmes of DJ Magazine. Becki says ` I was blown away by the club scene there. I've always been interested in dance music and thought I could use the musicality of my previous training in this field to forge a new career`. Becki was given `down time `in the studio to learn all about the equipment and what makes a good dance tune. `I'm very happy with the results of my first EP which is to be released on CD and download on Feb18th via all good providers iTunes, Amazon etc. The cd will follow on Alex Tronic for the summer season distributed worldwide by Arabesque.
Press Enquiries/ DJ Bookings
paul@alextronicrecords.co.uk
www.alextronicrecords.co.uk
Reviews
Becki Bardot - Summer of Love EP
At Last Scotland has our answer to Sister Bliss,What that means is a female Producer/DJ producer who can produce club-crushing tunes that tear the place up. Becki Bardot aka Rebecca Croan-has released her debut trance EP on Edinburgh`s supreme electronica label Alex Tronic Records.
She has just left for 5 months in Ibiza and could come back as one of this years biggest breakout stars.The former ballerina who had to retire due to a foot injury , has created a Huge anthem in Summer of Love . With vocals from Fiona Lynch, it is an upbeat pounding tune.
On the EP there`s a chilled out Snakestyle Ibiza Sunrise mix and a frantic Alex Tronic D&b mix . The other tracks are the big-bassed Fluke-sounding Essence and the house pose of Disco Barbie .The Summer starts here. Summer of Love is out May 6th.
Rick Fulton – The Daily Record 6.5.2011
Becki Bardot - Summer of Love EP
The first great record of summer 2011 is here already. It's called 'Summer Of Love, which should give you an idea of where it's coming from and the disc is Bardot by name and Bardot by nature – it's deep, teasing and sinuously sexy without ever being gratuitous or in your face. It's the kind of disc you'll be playing to death before you even realise it.
The Bardot factor makes it come across like an experiment between Portishead and The Orb – aching, romantic and longing on one hand and spikily electronic on the other. Lead vocalist Fiona Lynch has all of Beth Gibbons' throaty vocal affectations and her backing band have the kind of sonic ambition that makes you have faith in dance music all over again.
Jonathan Muirhead – Is this Music Magazine 15.4.2011