Dirt Diamond
Styles For about a Mile 21/04/2014
New Release April 2012

ATRCD146: dirt diamond::debut
Buy Here
Dirt Diamond, a progressive expression of synthesised, electronic sound created and produced by Glasgow based artist Will Green.
Born in Drumchapel in the early 70's, his early influences include Jean Michel Jarre, Joy Division, Gary Numan, Kraftwerk, Pink Floyd and New Order. From his 80's school years and the forming of 'The Moonwashed Cottus', through to performing with 'The Crimson Kisses' later on, Will progressed from dabbling with guitar and bass, preferring the experimental freedom of the electronic keyboard sound.
Using various computer software programmes that allow freedom of expression and multi instrument recording, he has developed a collective of pseudo ambient sounds that range from background orientated chill out, to the more attention demanding semi industrial sounds of 'Danny'. His broad musical tastes and experimental technique help create different textures and sounds, spanning a range of genres that appeal to a wide audience.
Dirt Diamond is currently working on new material having just completed the album 'Debut', released through Edinburgh based Alex Tronic Records.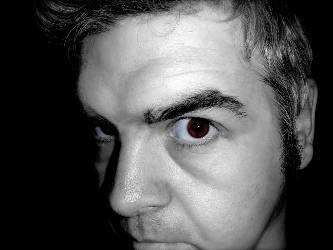 EMAIL : info@alextronicrecords.co.uk
Alex Tronic Records

Snakestyle - Download on iTunes
Turning Point
OUT NOW!

Download Now
Out of Bounds
Download Now
Turning Point
OUT NOW!

Download Now
Out of Bounds
Download Now
ATR artists Alex Tronic and Snakestyle appear on the compilation album 'Shanti Lounge' - YSE223 Released 2010.
distributed through Edel Kontor and Millenium Records.