Forward Play Artist Page

Buy Here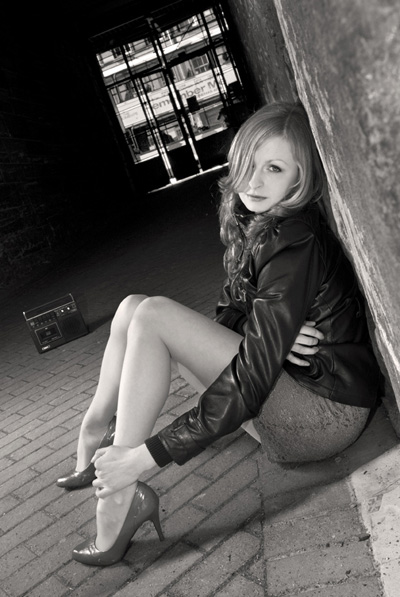 ''Mellow electro at it's finest'' - Fresh Air

''A rising star in the world of Electronica'' - Unique Beats

What if you read your horoscope and it said exactly what you wanted to hear? Would you pack in your job and flat, say ta ta to all your friends and family and take off to warmer climes to make even warmer electronica with only your backpack and laptop for company? That's exactly what 29 year old Caroline Baird from Edinburgh, aka Forward Play did and has never looked back.

'I had been daydreaming about making music for a very long time, but never actually had the guts to do it. I happened to glance over a horoscope one morning, which said something like – ''There has never been a better time to make use of your creative talents. Have the courage to follow your dreams.'' I'm not usually the sort of person to take that sort of advice literally but it did get me thinking... what if he's right?'

More Than A Minute is a stirring piece of ambient electronica - the result of a backpacking adventure, spent alone, thinking about life, the universe and techno. 'I really went on this adventure for myself, to try to get it out of my system! I was over the moon when I made music that I really loved but am completely overwhelmed that other people love it to.'

Since returning to her native Scotland, Caroline has been immersed in creating new pieces of music and with solid support from local media, a string of festival and club dates lined up for the summer and an album deal with Alex Tronic Records, she is certainly going at it full steam ahead.

'Russell Grant, eh? If I ever met him I'd give him a big sloppy kiss on his big chubby cheek!'
Recording Studio : Tel: 0044( 0}131 556 5311 / Office 0131 554 3473 Mob : 07904713833
www.alextronicrecords.co.uk

ÅsA Album Reviews
Album Review by Jimmy Logan
Music for centuries has served a multitude of different purposes. Back in the middle ages, it was part of an "oral tradition". In which it was used to convey news of heroic deeds and similar tales to lighten up the souls of the common good folk. Part of its purpose was to deliver news to the masses. Bear in mind, in those days, very few could read. This was the one of the few forms of communicating with the outside world - singers, musicians and the growing band of "Holy" men being another.

In this modern age we are bombarded by 24/7 blanket news coverage. We're fed an hourly diet of war, flood, famine, death and destruction, along with the exploits of the talent-less and falsely famous with little in the way of good news. It is an age where things appear to change minute by minute. One thing stands true to the test of time. Music still offers an escape for those willing to succumb to its charms.

This album carries on this musical tradition. On/Off by Åsa (pronounced Orsa) offers the listener pure delightful escapism. If you like to close your eyes, open your ears and free your mind in pools of relaxation. Then this album may be just the tonic for you. The combined talents of Åsa Seljestad , Paul Croan have created a body of music that is overloaded with imagery, it will transport the willing listeners to far off wondrous places.

From its' opening bars. On/Off is a beautifully constructed and thoughtfully prepared album. Seljestad's Ciccone-esque vocals coupled with Croan and Windram's imaginative, skilfully, multi-layed electronic sound-scapes; work together with an exquisiteness that you cannot fail to notice. They compliment each other with an almost innate understanding. This no more apparent than in the songs "Breathe Again" and " Superflygirl." The former may place you adrift heading for a rocky coastline or may even as it did with me, take you to a castle top by a loch with an eerie yearning voice filling the mist-covered valley below. While you picture a scene in your mind, behind the vocals cometh electronic bagpipes chased by a wild wailing banshee loop that alludes to the danger leaping up from below. A fantasy driven track that is another measure of the aforementioned successful collaboration and all round musical inventive partnership.

While the latter "Superflygirl" is trip-hopping, honey dripping slice of temptation. It will have the strong and weak alike willing to sample the fruit of this (dare I say it…) forbidden forest. Sheer musical temptation, to rank along side that Birkin and Gainsbourg erotic classic, a masterclass in feminine seduction reminiscent of a kiss giving epic.

In "Fallen Angel" the merest of electronic hints is enough to take you off to eastern lands where a sinister twist awaits.

Whilst "Amsterdam" affords your mind's eye a journey through this most of liberal location. Blinking headlights and flashing neons colouring the background of this animated instrumental track. That is what makes this album enjoyable and clever. It just takes the simplest of hints to transport you away. This album weaves a full emotional tapestry. On/Off truly is deserving of a world-wide stage.

Del Naja and Co it could be argued lead the field in chilled trip hop. However, Åsa will turn you ON and take you OFF somewhere into the distance reaches of your imaginations. That cannot be a bad thing.
Music/Records Album Review -The List Magazine Edinburgh
Named after their Norwegian/Welsh singer and lyricist Åsa Seljestad, Edinburgh based-outfit are a trio, completed by producer Alex Tronic and a man known only as Mysterious Baz.
Seljestad has a breathy vocal style that melds jazz and a more familiar electronic diva styling. Think Beth Gibbons, Alison Goldfrapp with a bit more reserve, or even Kate Bush on a quiet day. Musically, songs like 'Traditional Arms', the drum and bass driven 'This Machine' and the somnambulant 'Feel Alone' are damn polished......it's clearly a lovingly created package, placing ÅsA alongside the likes of Zero 7 or Lamb".......
Album Review from Norwegian Newspaper Haugesunds Avis, Norway (Truls Horvei)
"Åsa Seljestad is the lead singer of Electronica trio ÅsA who are based in Edinburgh.
Their debut album "On/Off" is definately worth listening to especially Seljestad's distinctive voice and lyrics which play an essential part. She can sometimes sound Björk esque but definately has her own special style. The vocals are wrapped in a melodic electronica filled with sound effects beats and rolling soundscapes.
Sometimes a dim light runs through these songs and at other times they are dark and sensual....
"On/Off" at it's best is a great album release".
Album Review
by Rick Fulton Daily Record U.K
ASA On/Off
WITH Goldfrapp's Oh La La in every trendy advert going, this Edinburgh-based three-piece electro outfit are surely hoping there is a move for more femalefronted synth pop. Singer Asa Seljestad owes much to Shara Nelson, the singer who sang on Massive Attack's Unfinished Sympathy before releasing her own solo album What Silence Knows. First track True Perfection sounds very like Nelson's Down That Road, with angst-ridden lyrics and the trip hop made famous by early Massive Attack. Of the 11 tracks it's when the trio hit the bmps they show most promise - as on This Machine or stand-out track Breathe Again.

Alex Tronic Reviews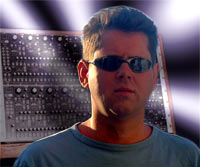 Koyote Records Press Release
Alex Tronic has released and licenced music to many labels notably Koyote/Peyote Records and Cherry Red Records . He has also dabbled in scoring the music for film and TV. His seminal Obsessional/Mind Matters disc is still attracts enquiries 6 yrs later.We have decided to put a unreleased mp3 on the site while we develope our label release shedule. Famed for his laid back grooves the man is currently working on some tunes that will be announced soon!
Alex Tronic Reviews
"Chilled Breakbeat Bliss".
Future Music
Hip hop meets ambient in this exciting production, with 'Mindmatters', being filled with suprises. Have Joy Division ever been sampled in a breaks track? I doubt it"
The List Magazine
"Alex Tronic is like pulling a great white fluffy duvet over yourself"
Cooled Magazine
"A dazzling trip through soulfull sounds, is the best way to describe Alex Tronic. It will wash over you as you sit back and chill. A new beginning, a turning point in musical education. Euphoric, warm and very original"